By: Sports Desk | Updated: August 23, 2018 7:16:06 pm
The Indian Men's Kabaddi team crashed out of contention for gold medal after losing their semi-final clash against Iran 27-18. This is the first time that India won't be winning a Kabaddi gold at the Asian Games since the sport was introduced in 1990. The Iranian defence managed to stifle India's raiders and never let go of the lead once they took it in the second half. The latter have now settled for bronze.
India had a good start to the match and were in the lead for much of the first half but Iran eventually managed to equalise. The latter had lesser players on the mat for most of the half but defensive pair Fazel Attrachali and Abozar Mighani managed to inflict multiple super tackles on India and avoid an all-out. Iran eventually picked up pace and at half-time, the two teams were level on 9-9.
Iran then took India apart in the second half, inflicting more super tackles and the likes of Ajay Thakur, Pardeep Narwal and Rahul Chaudhari, who was introduced only late into the game, could not escape the defenders on their raids. The Indian men's team have thus joined Pakistan in confirming a bronze medal for themselves.
Women's team face Iran in final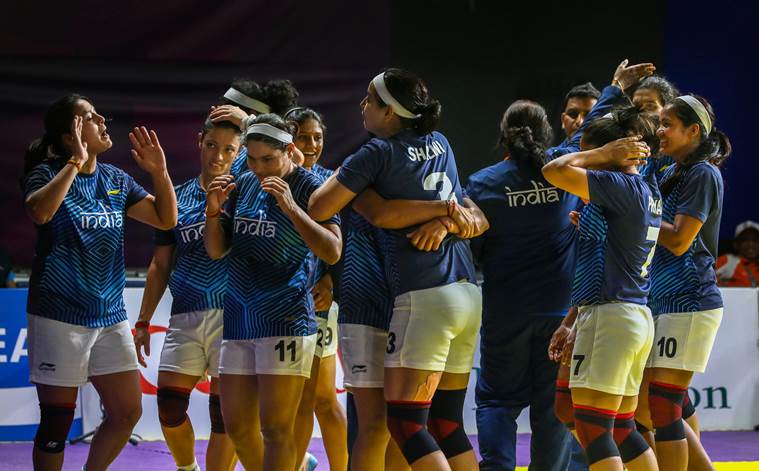 India face Iran in the final. (Source: PTI)
The Indian women did not face the same fate as their male counterparts. They were challenge by an impressive Chinese Taipei in the first half. Chinese Taipei had stunned Iran during the group stages and made an impressive comeback against India in the semis to trail by just two points at half time. But the Indians pulled away in the second half and pulled away. The final score was 27-14 in India's favour and they face Iran in the final.
(The India News Staff does not claim ownership of this content, source sited above)