By: Bloomberg | Updated: October 3, 2018 7:40:51 am
Hyperloop Transportation Technologies Inc. unveiled its first full-scale passenger capsule, offering the world a peek at the future of travel.
The capsule, 105 feet (32 meters) long and weighing 5 tons, was shown in Spain and will be moved to Toulouse, France, for additional assembly before it's used on one of the first commercial tracks, the California-based startup, known as HyperloopTT, said in a statement. Named the Quintero One, the product is made almost entirely out of composite material.
Hyperloop is a technology that gained popularity after billionaire Elon Musk touted it in 2013, prompting several companies to join the race to build a high-speed transportation system. It envisages moving passengers in capsules at speeds of more than 750 miles (1,200 kilometers) per hour through low-pressure tubes, in order to reduce friction. The technology will be able to propel trains faster than existing methods such as the Maglev, which uses a levitation technology to lift the train cars above a track to eliminate surface drag.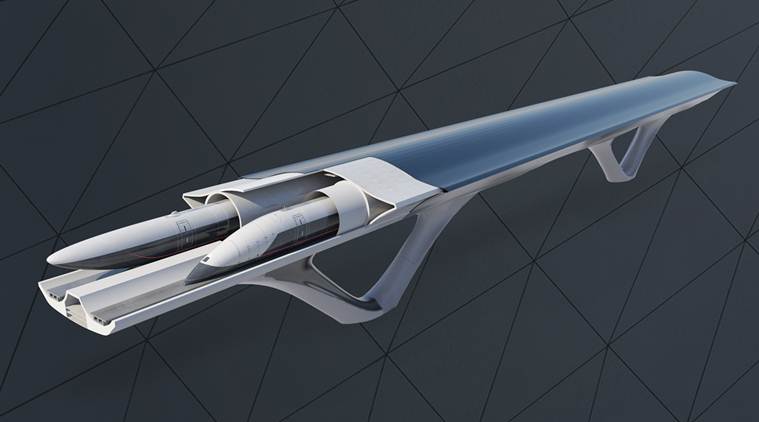 Hyperloop brings airplane speeds to ground level, safely.
In July, HyperloopTT set up a joint venture to build a test system in a mountainous southwest province in China.
The Los Angeles area is emerging as a hyperloop center, home to competitors Arrivo, Virgin Hyperloop One, and HyperloopTT. Musk's Boring Co. also has its base there.
(This content was not in any way edited by the India News stuff and is derived from a credible source)