Tom Cruise has stated that the Oscar-winning actor, Jennifer Connelly is perfect for Top Gun: Maverick. The movie, which also stars Miles Teller and Val Kilmer, is slated to release on July 12, 2019.
By: PTI | Los Angeles | Published: July 25, 2018 5:46:24 pm
Tom Cruise has welcomed Oscar-winning actor Jennifer Connelly in the cast of Top Gun sequel. The Paramount and Skydance's feature, titled Top Gun: Maverick, will be directed by Joseph Kosinski. Connelly, whose acting credits includes Beautiful Mind and Darren Aronofsky's Requiem for a Dream, recently joined the cast which also includes Miles Teller and Val Kilmer. She will be playing the female lead.
Cruise, who reprises his role of Pete "Maverick" Mitchell, said Connelly is "perfect" for the part. Teller will be playing Bradley Bradshaw, the son of Nick "Goose" Bradshaw and Maverick's protege, while Kilmer will be reprising his role as Iceman.
Ava DuVernay and Benedict Cumberbatch named Most Beautiful Vegan Celebrities
Director Ava DuVernay and actor Benedict Cumberbatch have been crowned PETA's Most Beautiful Vegan Celebrities of 2018.
"When you see the film, you'll see why she's perfect for it. She has such a very talented, very vibrant, and… we're just going to have a great cast. (It's) gonna be a lot of fun," Cruise told Entertainment Tonight.
The actor is currently on a promotional tour for his new release Mission: Impossible Fallout.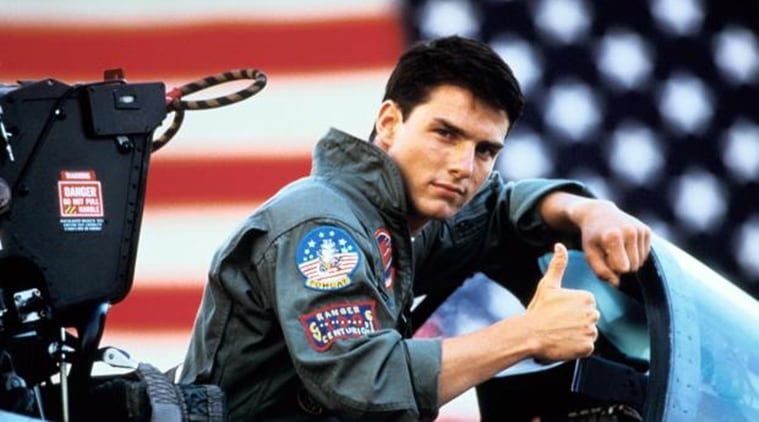 Tom Cruise as Maverick in the original Top Gun
Top Gun: Maverick will be set in a world of drone technology and will explore the end of the era of dogfighting, with Cruise portraying a flight instructor.
Jerry Bruckheimer, who produced the first film with the late Don Simpson, will produce with Cruise and Skydance CEO David Ellison.
This film will mark the third time that Tom Cruise stars in a sequel of his earlier film, the other two being, Mission Impossible and Jack Reacher.
Top Gun: Maverick is set to be released on July 12, 2019.
(The India News staff does not claim ownership of this content, source sited above)