Robert Downey Jr. and Jeremy Renner shared loads of photos and videos from the tattoo

parlour

revealing the group inking plan. Reportedly, it was Scarlett Johansson's idea and she persuaded others to join in.
 Written by Mimansa Shekhar | New Delhi | Published: May 9, 2018 8:47:07 am
Marvel and Avengers: Infinity War is not something that only its fans will swear by. For its original cast, it is equally memorable and emotional. We know how half of the Avengers turned into dust at the snap of Thanos' finger and we still wait to see who will get resurrected in Avengers 4. While the concluding big movie is in its post-production, gearing up to release in May next year, five out of the six original Avengers – Robert Downey Jr (Iron Man), Chris Hemsworth (Thor), Scarlett Johansson (Black Widow), Chris Evans (Captain America) and Jeremy Renner (Hawkeye) have got matching tattoos of the superhero team's logo as a mark of memory and to celebrate the latest blockbuster.
These actors are the original Avengers in the Marvel Cinematic Universe, who have been associated with the studio for almost a decade, depending on the time they debuted in the MCU. All of them first appeared together in 2012 film The Avengers and continued to be cast together in Avengers: Age of Ultron, Captain America: Civil America and the latest Avengers: Infinity War, apart from making individual appearances in their standalone films.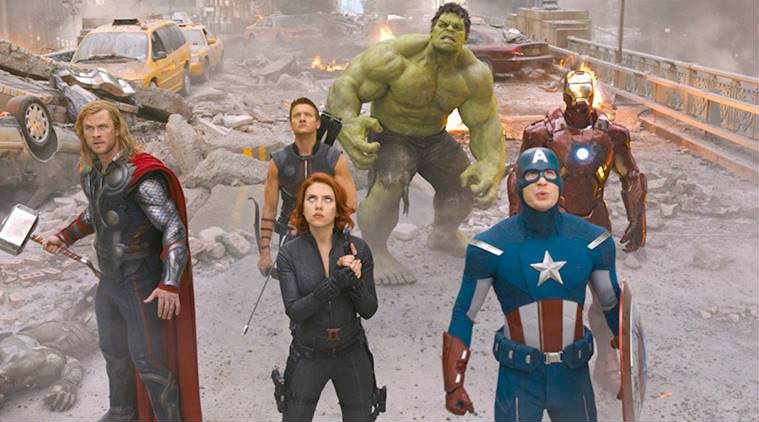 A still from The Avengers which featured all the six superheroes.
RDJ and Jeremy shared loads of photos and videos from the tattoo parlour revealing the group inking plan. Reportedly, it was Scarlett's idea and she persuaded others to join in. She already got the Avengers' logo inked along with Chris Evans in New York. Their tattoo artist Joshua Lord then flew to LA and inked the others too. Only Mark Ruffalo aka Hulk stayed away from the plan. That's not all. Each one of them tried to draw the same symbol on Joshua too, only that it was completely out of shape!
Robert Downey Jr also left a message for fellow Avengers Chris Evans in one of the videos. Even Joshua posted a photo with the caption, "Oh man!!! I can finally post this!!! It's revealed by the man himself! Avengers Assemble!!! Thank you all for the best time ever."
Check out all the photos and videos shared by Robert Downey Jr, Jeremy Renner and Joshua Lord here
https://www.instagram.com/p/BifcTVkHMpd/
https://www.instagram.com/p/Bie3WhknTSQ/
https://www.instagram.com/p/Bie2hEIHnBG/
Revealing more on their new body art, Robert Downey Jr told Entertainment Weekly, "Five of the original six Avengers got a tattoo. And the sixth was the tattoo artist, who gave it to five of us, the one who opted out being Mark Ruffalo. It was (Scarlett) Johansson's idea, and she and (Chris) Evans did it in New York. Then, their New York guy, Josh Lord, who is amazing, flew out to LA, he did me, did (Jeremy) Renner, and then we just bullied (Chris) Hemsworth into doing it, and he got it. And each one of us drew a line on the artist with his own tattoo gun and it was a total massacre. Each of us contributed to giving the tattoo artist the sixth tattoo that he designed for us. By the way, he's got another one on him that Scarlett did, which is beautiful, which is crazy, because the line she drew on him, which was just supposed to be a straight line, looked like a lightning bolt. It was a mess."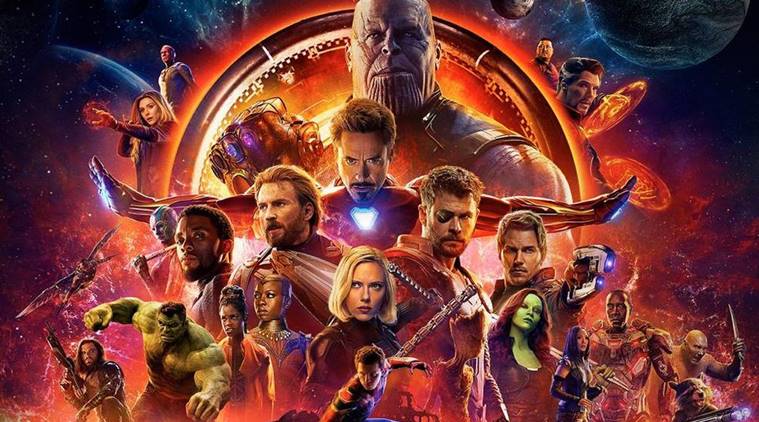 Avengers: Infinity War has been directed by Russo brothers.
Avengers: Infinity War opened on April 27 and is breaking records with every passing day. It is giving the new releases a run for money even in its second week of release. The superhero extravaganza crossed $1 billion in 11 days and is expected to touch $2 billion mark too at the worldwide box office.
(The India News staff does not claim ownership of this content, source sited above)