MUMBAI:  Mumbai ranks as the fourth most polluted mega city in the world, according to a recent World Health Organisation or WHO report, released on May 2. Maharashtra government officials however, have downplayed criticism of the city's handling of its pollution problem, saying that Mumbai's air quality was "moderate". The financial capital faces a serious health issue as a result of rapidly deteriorating green cover, rising vehicular emissions and rapid construction. Officials cite the Maharashtra Clear Air Mission 2022, roping in IIT Bombay for consultation and coming up with "a scientific action plan" as steps to combat serious respiratory problems that the city faces.
Maharashtra Pollution Control Board or MPCB officials have also cited national air monitoring standards developed by the centre in 2009 to justify Mumbai's deteriorating air quality. According to the centre's measurement standards, Particulate Matter (PM) standards are 60 micrograms for PM10 and 40 micrograms for PM2.5.
In stark contrast, the World Health Organisation's air quality measurement standards are 20 micrograms for PM10 and 10 micrograms for PM2.5.
Particulate matter recorded by the WHO for Mumbai stood at PM2.5 and PM10 as 64 and 104 respectively.
Particulate matter contains many pollutants like sulphate, nitrite oxide and black carbon, which if inhaled, lead to severe health complications.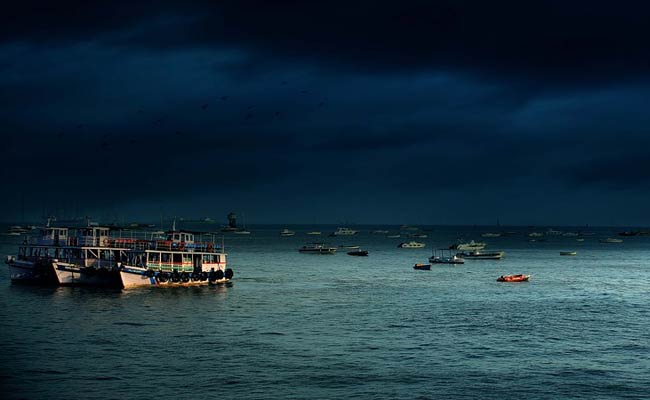 Vehicular emissions are one of the most well-known sources of such pollutants. Mumbai's population has been facing the risk of being in contact with such pollutants. In the last 2-5 years, there has been a significant increase in respiratory infection in the population, especially the city's children.
"Dust and pollution has increased due to the construction activities because of which our weather has changed as well. So, some children get frequent coughs because of rapid weather fluctuations," says Dr Indu Khosla, a pediatrician in Mumbai.
In the future, she adds, children might develop more allergic symptoms even if they are not genetically predisposed to do so.
Dr VM Mothgare, Joint Director (Air Pollution Control) does not deny the city's rising vehicular emission as the major cause of pollution.
"MPCB is in consultations with the transport department to convert diesel vehicles to CNG," he said, also acknowledging rapid construction as the second most serious problem affecting air quality.
"We are working with industries in the cities to come to an agreement of using clean fuel. And with construction related pollution, the board is trying to enforce the new construction and demolition rules 2016 which has a scientific approach of disposable pollution," he said.
(This Content Was Not In Any Way, Edited By The India News Staff, And Is Derived From A Credible Source)