Met Gala 2018: Priyanka Chopra and Deepika Padukone attended the annual gala celebrating the opening of the Heavenly Bodies: Fashion and the Catholic Imagination exhibition in New York.
By: Express Web Desk | New Delhi | Published: May 8, 2018 9:28:29 am
The first Monday of May brings together the best of international fashion at the hugely popular Met Gala and much like last year, this year too, the grand event was attended by Bollywood actors Priyanka Chopra and Deepika Padukone.
Priyanka Chopra was dressed in a Ralph Lauren velvet dress with a jeweled hood. Many would remember that last year, Priyanka made headlines when she walked the steps at the Met. Priyanka Chopra will also be attending the wedding of her close friend Meghan Markle later this month. The royal wedding is all set to be held on May 19.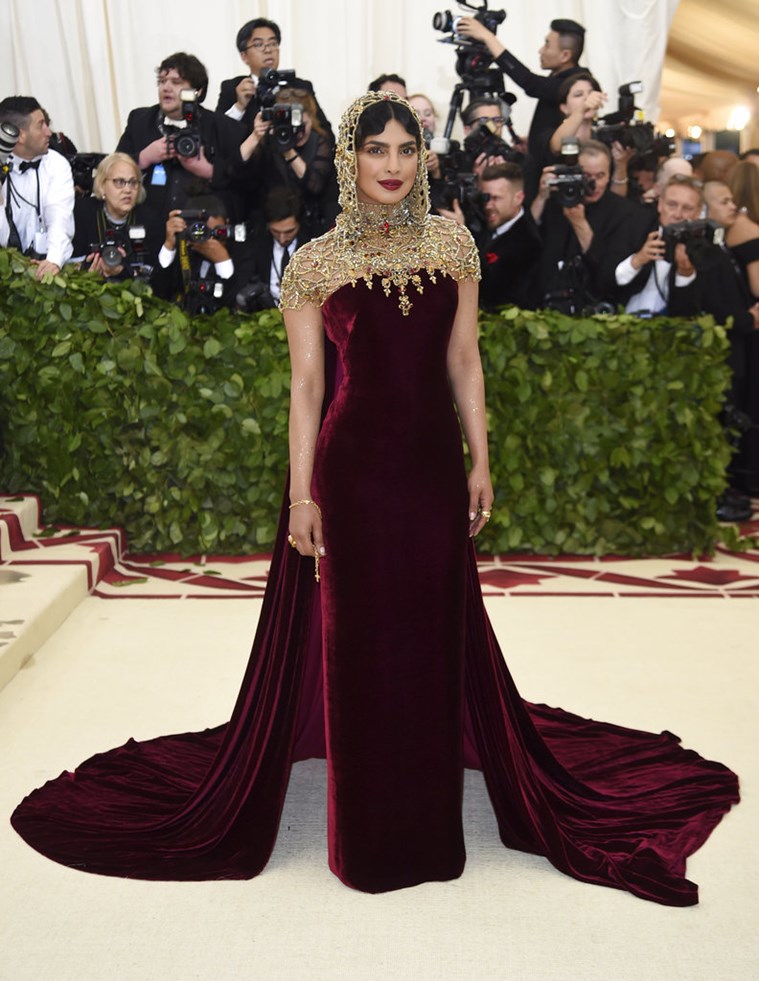 Priyanka Chopra at the Met Gala in New York. (Photo by Evan Agostini/Invision/AP)
Deepika Padukone was dressed in a red Prabal Gurung number. Last year was Deepika's first time at the Met Gala and she was dressed in a white ensemble. Deepika will soon fly to Cannes as she is to appear on the red carpet of the film festival. Deepika will walk the red carpet on May 10 and May 11.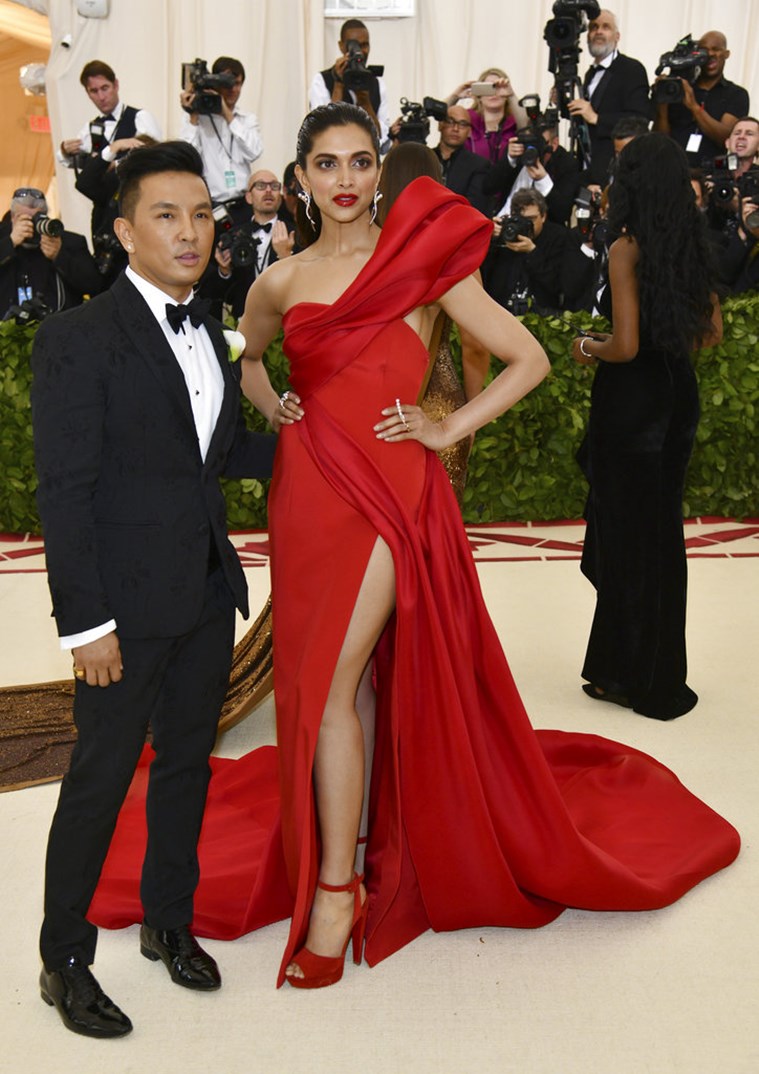 Deepika Padukone attends the Met Gala for the second time this year. (Photo by Charles Sykes/Invision/AP)
For the two Bollywood celebrities, this was their second appearance at the Met Gala. Back home, they are both skipping the wedding ceremony of Sonam Kapoorand Anand Ahuja, which has turned out to be the biggest Bollywood party of the year.
The Met Gala is attended by the who's who of New York society and most of Hollywood celebrities are also seen at the event. This year, the high-profile event was attended by Rihanna, Katy Perry, George Clooney, Frances McDormand, Kate Moss, Chadwick Boseman and Greta Gerwig among many others.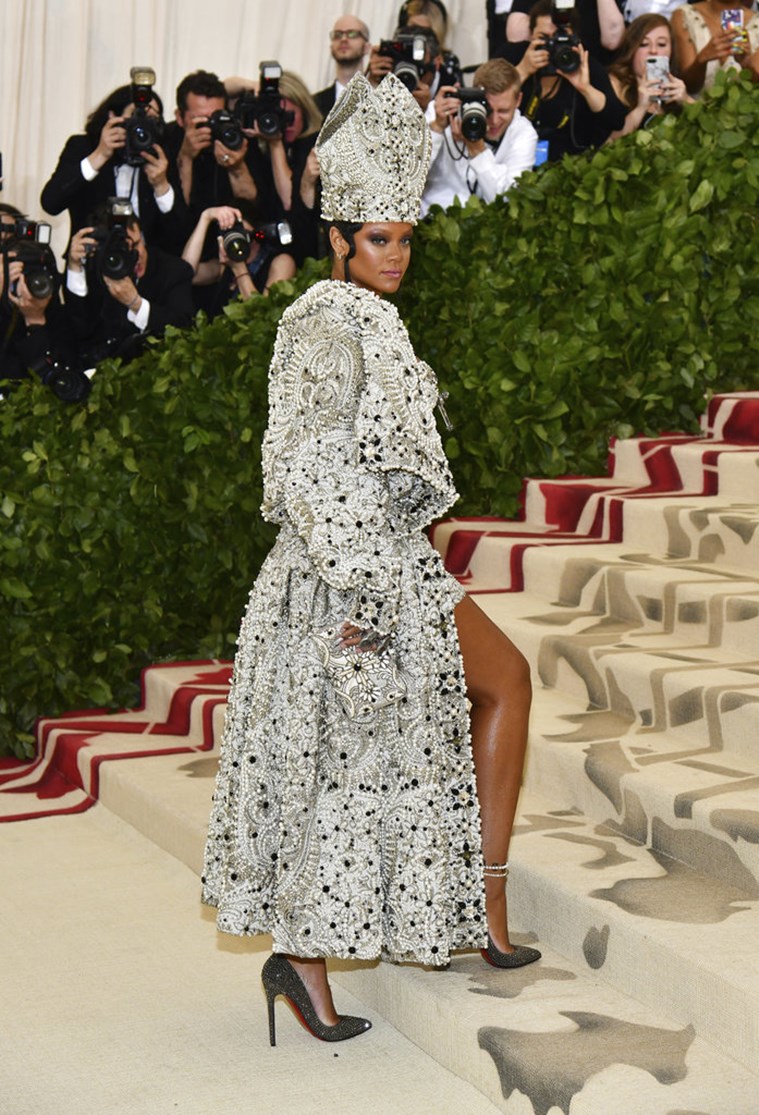 Rihanna attends The Metropolitan Museum of Art's Costume Institute benefit gala in New York. (Photo by Charles Sykes/Invision/AP)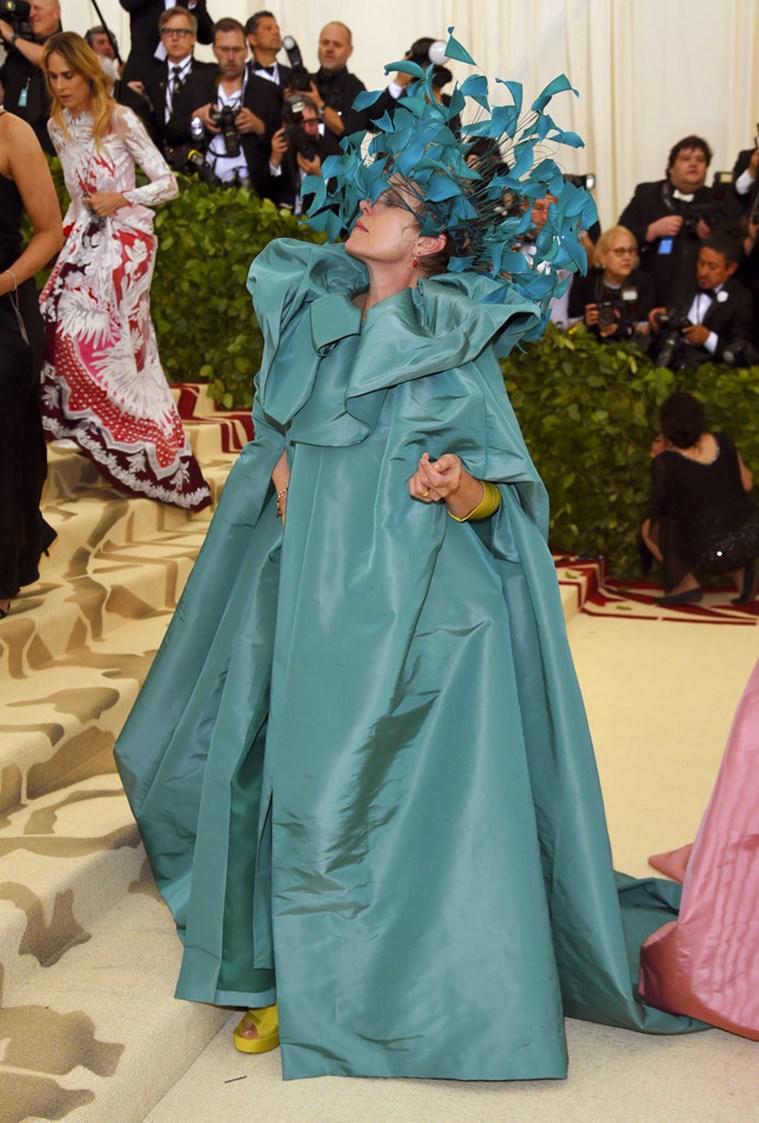 Frances McDormand attends The Metropolitan Museum of Art's Costume Institute benefit gala. (Photo by Evan Agostini/Invision/AP)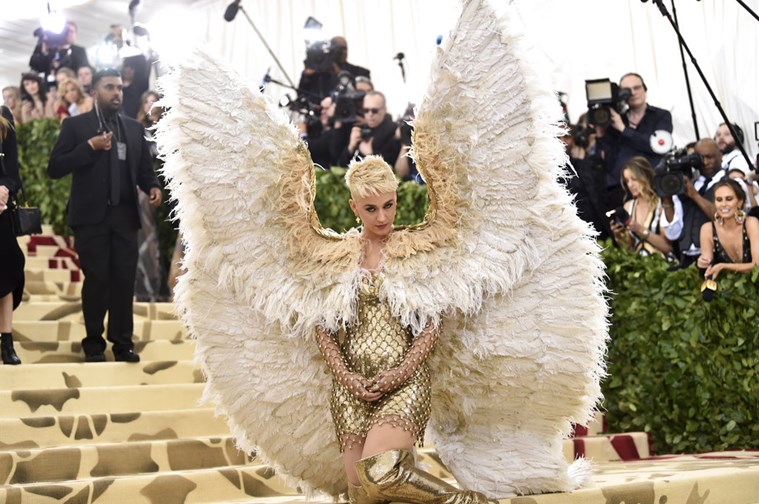 Katy Perry attends The Metropolitan Museum of Art's Costume Institute benefit gala celebrating the opening of the Heavenly Bodies: Fashion and the Catholic Imagination exhibition. (Photo by Evan Agostini/Invision/AP)
The Costume Institute Gala at New York's Metropolitan Museum of Art is the biggest fundraising event of the fashion industry and is known for its out-of-the-box themes that have the celebrities stepping up their fashion game. This year's theme was 'Heavenly Bodies: Fashion and the Catholic Imagination.'
(The India News staff does not claim ownership of this content, source sited above)